by Prasad Raghavendra (Simons Institute)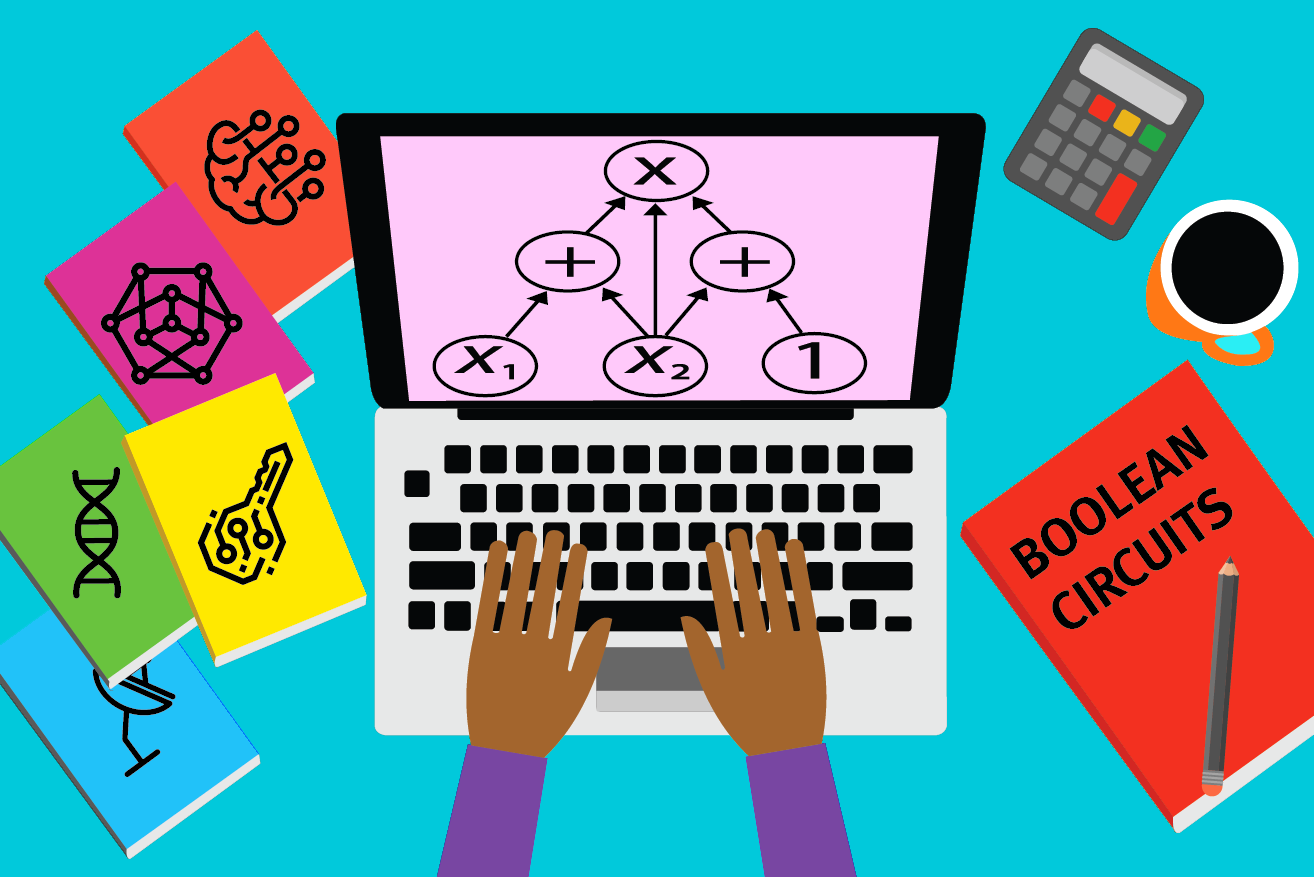 Being in one of the talks in the Simons Institute auditorium, witnessing live and lively interaction with the speaker, feels like the closest thing to normal since the start of the pandemic. There is a sense of tangible joy among the participants just to be sharing the same physical space, let alone the fantastic environs of the Institute. The renewed energy is all there to witness in the programs this semester on Computational Complexity of Statistical Inference (CCSI) and Geometric Methods in Optimization and Sampling (GMOS), both of which are now in full swing. Although masking is maintained, it doesn't seem to change the quintessential Simons program experience even a little bit. I am referring, of course, to the constant feeling of missing out on all the incredibly interesting activities going on, much of which one is unable to fit into their schedule.
At least some of the palpable energy can be attributed to over 40 postdocs and research fellows who have arrived at the Institute this semester, many of whom will stay on for a year or two. This extraordinary group of young researchers covers the whole gamut of topics, ranging from cryptography, quantum computing, and fairness to machine learning, data structures, algorithms, and complexity theory. Each of these postdocs and fellows gave a 10-minute presentation at the "Meet the Fellows'' welcome event that the Institute held on September 8 and 9. Check out their talks for glimpses of the cutting edge in all these subfields of theory.
An advance in algebraic circuit complexity
This time around, there is some good news from the front lines on circuit complexity, one of the most challenging arenas within theoretical computer science.
An algebraic circuit consists of gates, each of which carries out either addition or multiplication over some field, say real numbers. The depth of the circuit is the length of the longest path from the output to one of its inputs. Naturally, an algebraic circuit computes a polynomial over its inputs.
In the world of Boolean circuits with AND/OR/NOT gates, lower bounds against constant depth circuits, aka AC0 circuit lower bounds, have been known since the 1980s and are one of the most influential results in complexity theory. For general algebraic circuits over a large field (say reals), even superpolynomial lower bounds for depth three circuits had remained elusive. In a remarkable paper, Nutan Limaye, Srikanth Srinivasan, and Sébastien Tavenas have obtained the first superpolynomial lower bounds against general algebraic circuits of all constant depths over fields of characteristic zero (say reals). Furthermore, the lower-bound result is shown for a simple polynomial known as "iterated matrix multiplication" whose input consists of \(d\) matrices \(X_1,\ldots,X_d\) of dimension \(n \times n\), and the goal is to compute a fixed entry of their product \(X_1 \cdot X_2 \cdots X_d\). The same work also obtains a depth hierarchy theorem for algebraic circuits showing that for every depth D, there is an explicit polynomial that can be computed by a depth D circuit of size s, but requires circuits of size superpolynomial in s if the depth is D-1.
Remarkable work of Matthew Brennan
The theory community suffered a terrible loss this year with the tragic and untimely passing of one of our rising stars, Matthew Brennan. While still a graduate student at MIT, Matthew almost single-handedly pushed forward an ambitious research program at the intersection of computational complexity and statistics. Here we will try to give a glimpse of Matthew's extensive body of research.
CONTINUE READING