by Siobhan Roberts (Journalist in Residence, Simons Institute)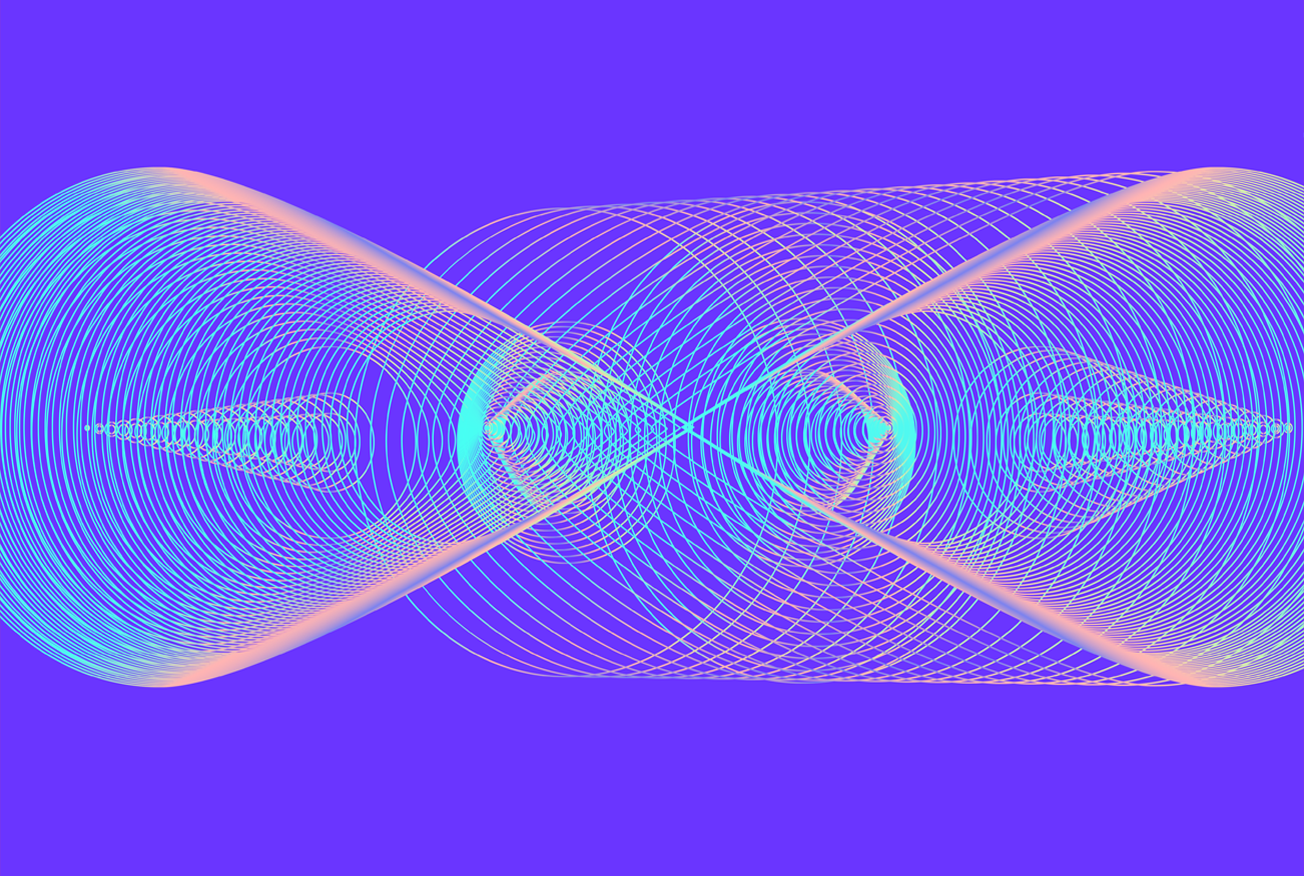 In January 2014, during an open problems session in the auditorium at the Simons Institute, the computer scientist Thomas Vidick posed a question that he expected would go nowhere.
The research program on Quantum Hamiltonian Complexity had just commenced — probing techniques from both quantum complexity theory and condensed matter physics and asking questions such as: Is the scientific method sufficiently powerful to understand general quantum systems? Is materials science about to hit a computational barrier?
Vidick's questions waded further into the weeds.
"A central conjecture, the so-called quantum PCP conjecture, crystallizes many of these issues, and the conjecture was hotly debated throughout the semester," recounted Vidick, a professor of computing and mathematical sciences at Caltech, in his research vignette published later that year.
Two of the program's organizers, Umesh Vazirani of UC Berkeley and Dorit Aharonov at the Hebrew University of Jerusalem, encouraged him to formulate a new variant of the conjecture, which (for those readers at least somewhat in the know) he described as follows:
"This formulation of the PCP theorem gives rise to a quantum analogue whose relation to the quantum PCP conjecture is a priori unclear. The new variant asks the following: Do all languages in QMA admit an efficient verification procedure of the above form, in which the verifier and communication may be quantum? Here it is important to also allow the provers to be initialized in an arbitrary entangled state, as this may be necessary to encode the QMA witness whose existence the provers are supposed to convey to the verifier."
Vidick admitted the problem was tantalizing, yet he believed it would lead to a dead end.
Six years later, however, quite the contrary has proved to be the case: that dead-end question ultimately led to a breakthrough result.
The day before the 2020 spring term began at the Simons Institute — with a timely pairing of two interconnected programs, Lattices: Algorithms, Complexity, and Cryptography and The Quantum Wave in Computing — Vidick and his collaborators1 posted a 165-page paper to arXiv titled "MIP*=RE."
It had been a long time coming. And during the home stretch, another team of researchers seemed to have proved the opposite result — via a very different language and approach — but a gap emerged with a lemma that could not be fixed.
CONTINUE READING